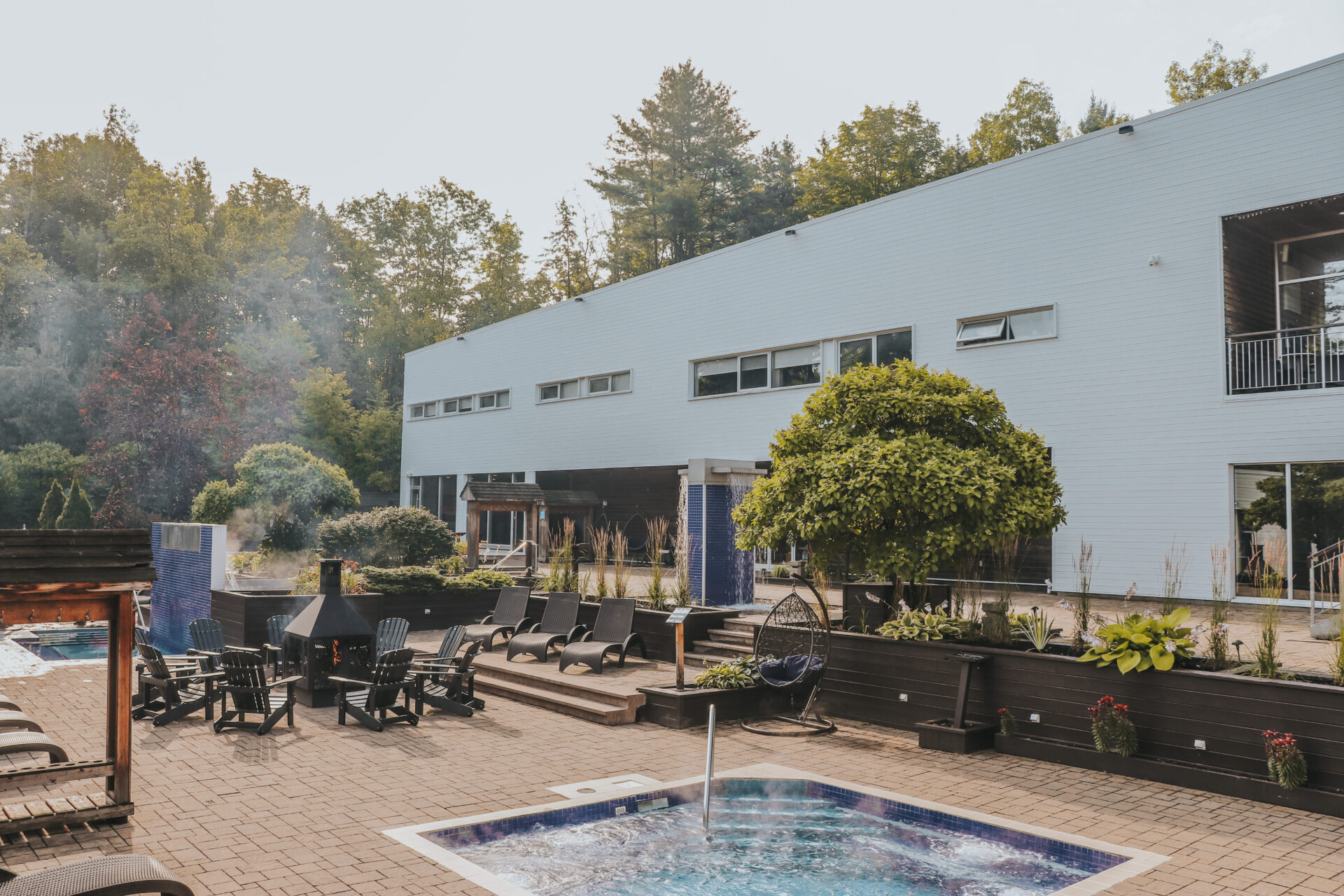 Our events
Discover the events and courses that will help you relax and live in the moment.
Amerispa Spa Nordique Cantley
''Thank God It's Friday'' Evenings
Description of the event
Agenda for these evenings:
Thermal Experience
Appetizers & Beverage (between 5:30 p.m. and 7 p.m.)
André Thivierge – Musician
Bistro open until 9 p.m.
Quiet conversation allowed on site
Door Prizes
Rate
$40 for the evening
Evenings are free for members.
Last friday of every month
November 24
5:30 p.m. to 10 p.m.
Information
Rental of a towel, bathrobe, sandals and locker is included.
Amerispa Spa Nordique Cantley
Pilates session
Strengthening muscles and balance with Magali, our Pilates teacher
Description of the event
From September 26th to December 12th, 2023 / 12 lessons
Rate
$220 for non-members
$110 for thermal experience members
Registration
Register now by email or by phone at 819-335-1555.
The spa reserves the right to cancel the session if an insufficient number of participants are registered.
Beginner
Saturday: from 11:30 a.m. to 12:30 p.m.
Mixed
Tuesday: from 5:30 p.m. to 6:30 p.m.
Saturday: from 10:15 a.m. to 11:15 a.m.
Advanced
Saturday: from 9 a.m. to 10 a.m.
Information
– Free access to the spa experience after each Pilates session ($62 value)
– Rental of a towel, robe, sandals and locker are also included
– Yoga mat required