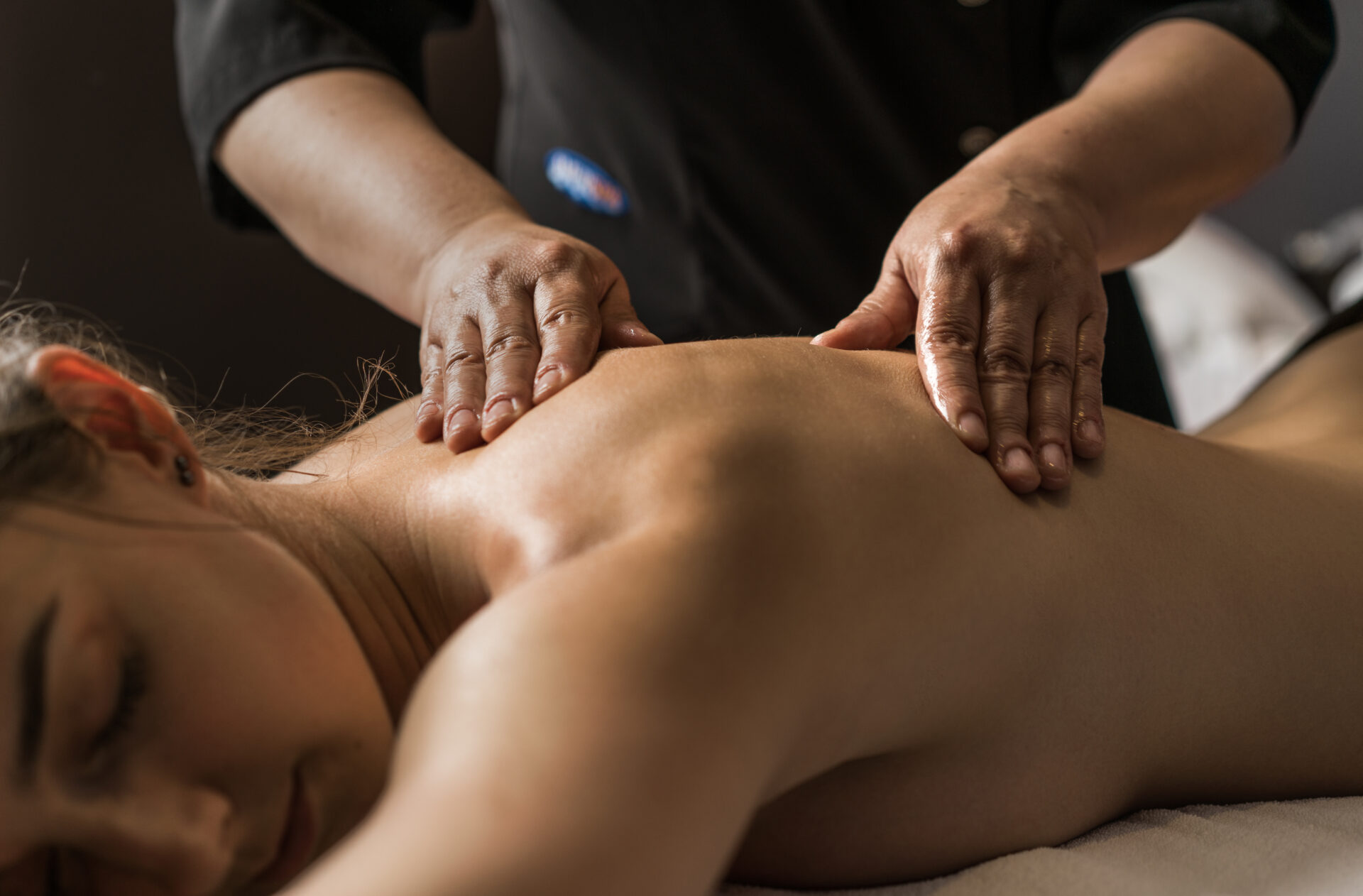 Your mind, body and soul deserve this massage

Enjoy all the benefits of our massages. We offer several techniques provided by our certified therapists according to your specific needs and the benefits you seek.

An invitation to live in the now… because you deserve this time.
Let yourself be transported into a world of well-being and peace of mind
For the well-being of our customers
Our therapists expertise
You will be won over by the professionalism and expertise of our massage therapists, physiotherapists, kinesthesiologists, orthotherapists and beauticians, as well as the refined and peaceful environment of our centres.
The classic and signature massages your body deserves.
The benefits of massages
There are many benefits to receiving a massage in our Amerispa and Moment Spa centres and many types to choose from. In addition to contributing to an overall relaxation, it helps relieve muscle tension, reducing stress and improving sleep. Our certified therapists offer several techniques provided according to your specific needs and the benefits you are looking for.
Choose from our wide range:
Therapeutic massage focused on muscle relaxation

Aromatic oils massage for a total relaxation

Rain massage that taps into the calming and hydrating benefits of water

Hot pebbles massage that instantly comforts